Judgement-free Support Group Helps New Moms Thrive at Work
​​Most working moms can agree: working and raising a family is demanding in ways that can sometimes catch you off-guard. In a recent New York Times article, researchers found that "women underestimate the costs of motherhood. The mismatch is biggest for those with college degrees, who invest in an education and expect to maintain a career."
That's why when our HR department experienced its own mini baby boom in early 2017, it was the birth of an opportunity. "We decided to pilot a Mom Circle to help working moms navigate their new normal – both at home and at the office," says AVP, Pam Yousey of Global Diversity & Inclusion.
It was soon obvious that the power of peer support was invaluable to those returning from maternity leave. Yousey, a mom of older children and fellow MetLife employee, Liz Curran – a new mom who was part of the pilot Mom Circle - have since led five more circles and are exploring a global rollout to MetLife moms with children under the age one.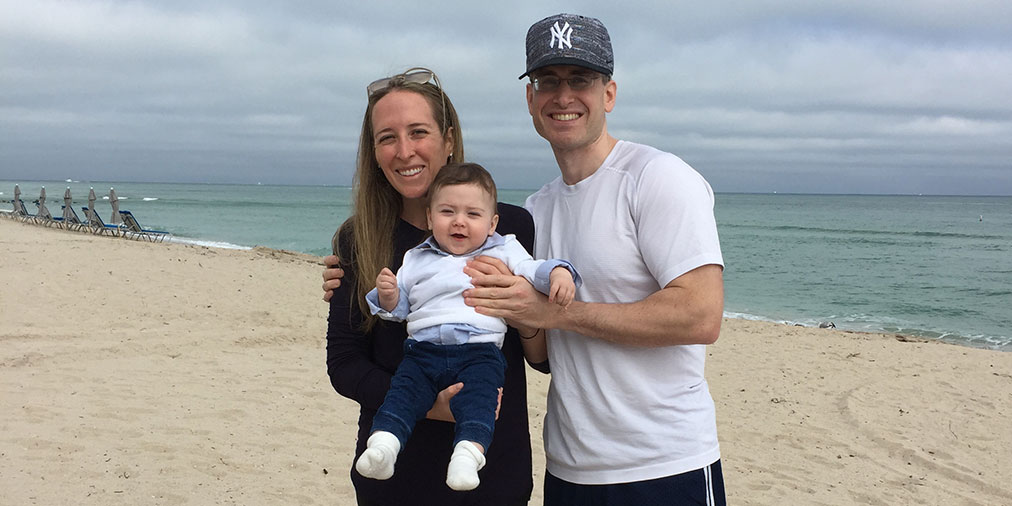 Kim Gordon, Vice President of Retirement Income Solutions Product and Pricing, with her husband and son.
"The participants included women from different teams and backgrounds at our company, but we all shared this common experience," says VP Kim Gordon of Retirement & Income Solutions Product and Pricing, and mom to now 14-month-old Parker (above). Gordon added that the circle created a different network to lean on with regard to issues not necessarily relevant within one's own social network.
"Usually, a Ted Talk video or a relevant article starts our discussions, but more often than not, the conversation ends up going in a natural direction, based on what we are dealing with at the time," says Gordon. "It's a non-judgmental forum where we talk and we listen; listening is such a powerful tool that not only helps others but you as well."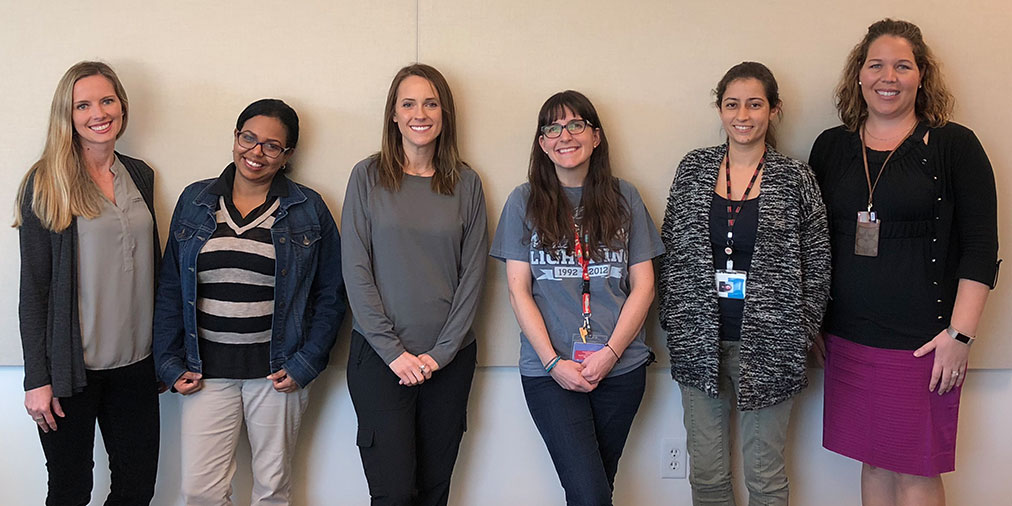 Members of our Tampa, FL office Mom Circle at their last meeting in October 2018.
Dallas-based financial consultant, India McLucas (below) is a new mom too. Her two sons, Jathan and Archer, are 13 and two, respectively. Today, Mom Circles represent an impactful new benefit added since the last time she returned from maturity leave.
Returning to work after Archer was born was vastly different from her time with Jathan. "The parental leave we have is phenomenal. When I looked at Archer at eight weeks old, I knew he wasn't ready – and neither was I. When I was ready to go back to work, he'd started eating solids. It was such a blessing to have that time to spend with him."
Dallas-based financial consultant, India McLucas with her sons, Jathan and Archer.
Then, McLucas returned to work and the new Mom Circles. "Having kids does not come with a handbook," she says. "There are books, there are a million articles, and everyone offers advice, but you have to do what you feel is right."
"As women, a lot of times we'll alienate ourselves because of what we're going through," adds McLucas, who points out that the comfortable and confidential nature of the circle allowed them to discuss anything; this helped reassure everyone that what they were going through – physical and emotionally – was normal.
As the circles progress, so do the members. "What was really fascinating to me was when we first started, you could feel that everyone was just trying to rebalance – or get used to their new normal," explains Gordon. "But by the end, the conversation had shifted more to focusing on things like asking for a promotion or how to think about the next step in your career. It was encouraging to see this whole group going through the journey of being back at work together."
Another outcome of the discussions is that they often help introduce new moms to resources – like MilkStork breast milk shipping resource for business travel – which they may not have been aware of otherwise.
Members look forward to the sessions and the relaxed, candid atmosphere they provide. "People would show up (on video) perhaps less formally than they would in the office; some even joined from vacation," says Gordon, who points out that everyone really made the circle a priority.
"It was always a nice vibrant break in the day to join the circle and speak with women who you know are going through the same things you are," McLucas says. "It's very easy to put the needs of others – your baby, your spouse – before your own. This is another opportunity to take time for yourself, to address your needs. I'm thankful that this is something MetLife does for us."
If you've enjoyed reading this article and would like to learn more about blending your career and new motherhood, please visit this site for more resources.